10 Orlando trade shows every model wants to work.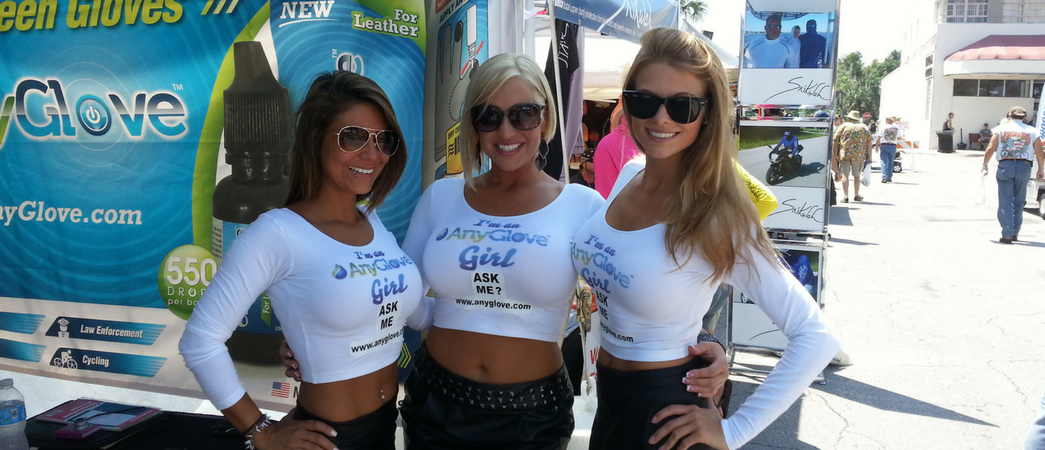 10 Orlando trade shows every model wants to work.
Orlando, Florida is home to some of the world's largest trade shows and expos each year. It's year-round weather, amusement parks, dining, and shopping make it a great destination for any large event. In addition to Disney and Universal attractions, Orlando is also the home to the Orange County Convention Center. The OCCC boasts over 2 million square feet of expo space and draws companies from around the globe who come to exhibit at one of the many shows hosted here each year. Trade show models are in high demand year round, and Vantage has just the gig for you! Check out this list of must-work shows and be sure to create or update your model profile with us so you ready to work!
This trade show is hosted annually in March at the Orange County Convention Center in Orlando, FL. The expo features nearly 1,000 exhibitors showcasing everything pet related. It is the industry's largest annual trade show and is open to independent retailers, distributors, and buyers. With attendees from more than 80 countries, the show features thousands of pet-related product launches. This is a dream gig for Orlando based trade show models who love animals! You'd see first hand what's new in the pet industry including animal apparel, pet food, animal health, pet accessories and so much more!
The Healthcare Information and Management Systems Society (HIMSS) hosts their annual conference for healthcare IT professionals from around the world. This massive Orlando trade show is held every 2-3 years. The show features more than 1,000 exhibitors from around the world. It's common practice for our international clients to bring in bilingual translation models to assist with booth engagement. Trade show models in Orlando love working this event because it spans 4-days giving you more show hours.
InfoComm is hosted in Orlando every other year. This show is for the audiovisual technology industry. The show brings together nearly 40,000 attendees from over 110 countries. We place trade show models with multiple clients each year. The models' duties often include greeting guests, handing out promotional material, introducing the sales staff, manage meeting schedules, scanning badges, guiding attendees to meeting areas, and answering any basic questions. As a trade show model, during this 3-day expo, you will get to experience first hand all the new technology and gadgets in the audiovisual world. Get your inner geek on at this show!
The IAAPA Attractions Expo takes place in Orlando every year. It's only fitting this show happens in Orlando because the event draws industry experts, owners and operators of amusement parks, zoos, aquariums, and water parks. This show draws nearly 30,000 attendees each year where it showcases the latest products, technologies, and services. It's no surprise our trade show models want to work this event to see what's new in the outdoor attractions arena! You'll experience things like wave pool technology, amusement park games and rides, amusement park prize distributors, roller coaster technology and so much more. Doesn't it sound like a fun event to work?
Surf's up for this show! The Surf Expo is a watersports and beach lifestyle event, held bi-annually in January and September. The show features more than 2,500 exhibits to bring buyers from around the world. More than 25,000 people come in from around the globe to see the latest in beach apparel and fashion, outdoor and beach gear and watersports equipment. We have book booth models, product demonstrators and swimsuit models for this event. If you love outdoor watersports or beach life, this event is just for you! Exhibitors include companies like Salt Life, Billabong, Tommy Bahama and so many more.
This 5-day Orlando trade show covers all things plastic, from raw materials to finished products and equipment. Over 2,000 exhibitors will be there with products, equipment, and cutting-edge technology. When you work this show you will experience things like 3D printing, new product designs, medical plastics, recycling, and so many other interesting things. Prepare to have your mind blown at this event with all the cool stuff you'll see!
The NBAA Business Aviation Convention & Expo is held in Orlando every other year and is the single most important event of the year in the business aviation industry. The NBAA expo is the fourth largest trade show in the United States. The indoor portion of the show exhibits is held at the Orange County Convention Center, while aircraft are displayed outdoors at the Orlando Executive Airport. Industry decision makers are exposed to new technology in business aviation. Our models love this event because they get a sneak peek inside the world of aviation and luxury travel with exhibitors like Boeing and Rolls-Royce.
With over 1,400 golf courses, Orlando is the perfect destination for the PGA Merchandise Show. The show draws an opportunity golf course owners, golf professionals, pro-shop managers, golf instructors, and other golf industry experts to experience what's new in the golf industry. This Orlando trade show draws more than 40,000 attendees from over 70 countries to check the newest products and technologies in golf. Orlando trade show models love working this event because of the casual atmosphere surrounding the world of golf!
POWER-GEN International brings together industry professionals from all segments of the power industry. This Orlando trade show draws industry professionals from nuclear power, renewable energy, and the power generation field. The event draws more than 22,000 attendees and features over 1,400 exhibits. This trade show comes to Orlando every other year. When you work this event, you get an inside look at the future of energy and have the opportunity to work with forward-thinking brands like GE Power, John Deere Power Systems, and many others.
The American Rental Association's Rental occurs in Orlando every few years. This Orlando trade show is geared towards the equipment rental industry. The expo draws exhibitors with construction and industrial equipment, general tool or homeowner equipment, and party and event rentals. For trade show models who prefer to work multiple day events, The Rental Show spans 4 days.
Is there an Orlando trade show you love to work as a promotional model? We'd love to hear from you!